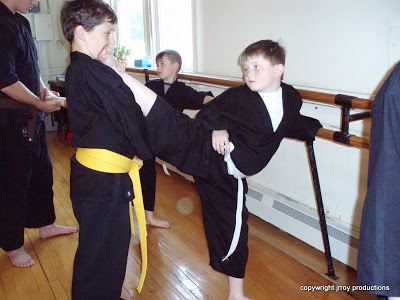 Youth Karate-Do student RH looks good as he demonstrates the flexability that he has earned as a White Belt. He is preparing for his Yellow Belt Testing.
Lesson:
One of the most important things to develop
as a younger practitioner
is a full stretch…..
it will help you
with EVERYTHING
you want to do in life…..
and will help you to stay
healthy
and pain free!!
Young or old…
Don't neglect the
STRETCHING!